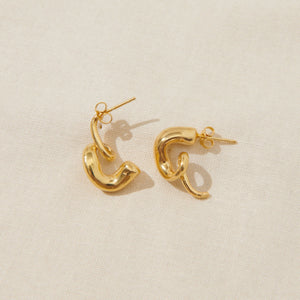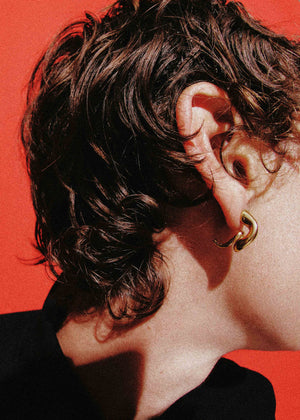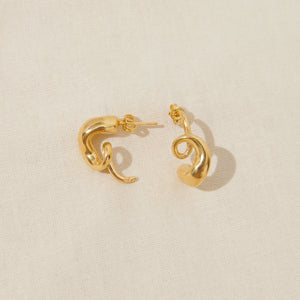 Loopy Studs
The Loopy Studs are part of the 'Vivid Dreams' collection.
An ode to memories, both real and imagined. Inspired by the surrealist paintings of Giorgio de Chirico, Nye sought to create her own meeting of objects. She hand-carved sculptures of faces to sit together as odd pairs, alongside fish, amphoras, pebbles and shapes that mimic the flow of water. Vivid Dreams combines figurative forms with organic shapes, hanging together as charms: a collection of memories from travels and dreams.
This odd pair of studs reflect the twists and turns of memories and dreams. They feature a pair of opposite hand-carved twirling forms that curve around the ear lobe.
Details
Material
Shipping