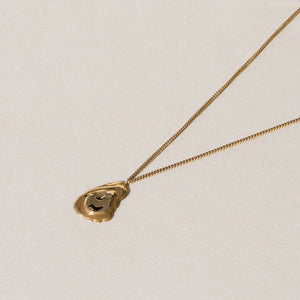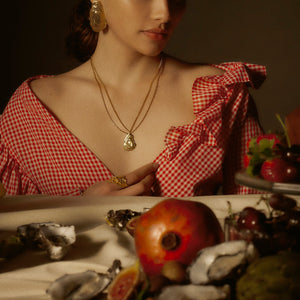 Oyster Necklace
From $190.00 USD - $221.00 USD
The Oyster Necklace is part of the 'Aphrodisiac' collection.
Sculpted around the intimacy between jewellery and its wearer, each piece is made in reference to an aphrodisiac.
This mini hand-carved oyster flesh pendant hangs from a curb chain. This piece will be your new everyday favourite; wear it on its own or layered with the River Run chain. This necklace is part of an ever-expanding exploration of shells and the sea.
Details
Material
Shipping