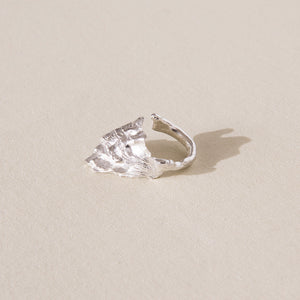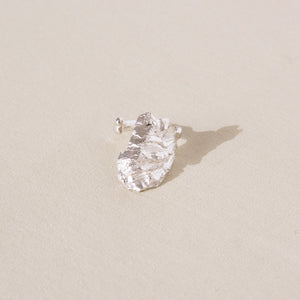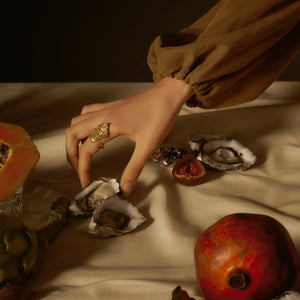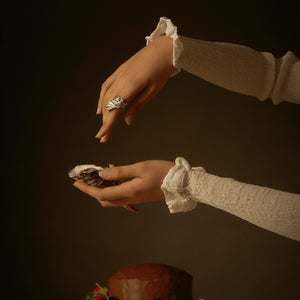 Oyster Ring
From $170.00 USD - $197.00 USD
The Oyster ring is part of the 'Aphrodisiac' collection. 
Sculpted around the intimacy between jewellery and its wearer, each piece is made in reference to an aphrodisiac.
The Oyster ring references the most iconic aphrodisiac of them all - the oyster. Its form cascades down the finger, held with an open band. This ring is one of many pieces in the ever-expanding exploration of shells.
 Matching Oyster Earrings and Necklaces are available.
Details
Material
Shipping