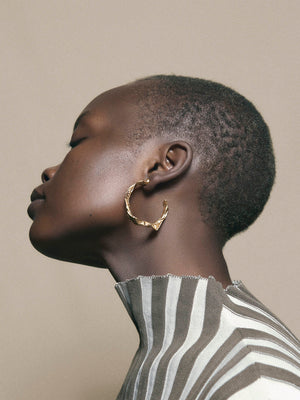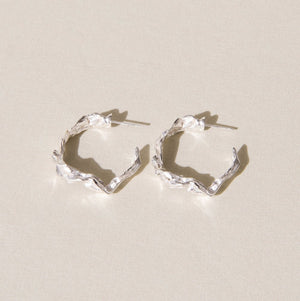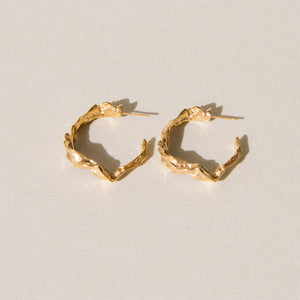 Structured Hoops
From $238.00 USD - $265.00 USD
The Structured Hoops are part of the 'Accidental Form' collection.
Centred around the process of creating sculptures which then interact with other materials to take on a life of their own.
These hand-moulded medium-sized hoops are designed to mimic the folds and interaction between paper and wax. These are your new everyday statement.
If you're looking for a larger statement, the Edith hoop is the larger profile of the Structured hoop.
Details
Material
Shipping